Sampled Request missions are available only for Foap Plus users. You can say the mission is "Sampled Request" when it has a bubble with the text "Sampled Request" on its cover photo:
How does it work?
The main idea of sampled request missions is you're getting a product in exchange for photos.
If you see Sampled Request mission in the Missions menu in the app, you should open the mission, read the description and decide if you want to join it or not.
Important: if you join Sampled Request, you agree to get a product for free, but a brand will require you to create photos of products in exchange.
A brand can add additional rewards for photos, but this is up to them, and they will be able to use pictures uploaded to this mission without paying for it.
If you want to get a product for free in exchange for photos, and the rules described in the mission description are ok for you, click Apply button - a brand will get a notification and link to your profile.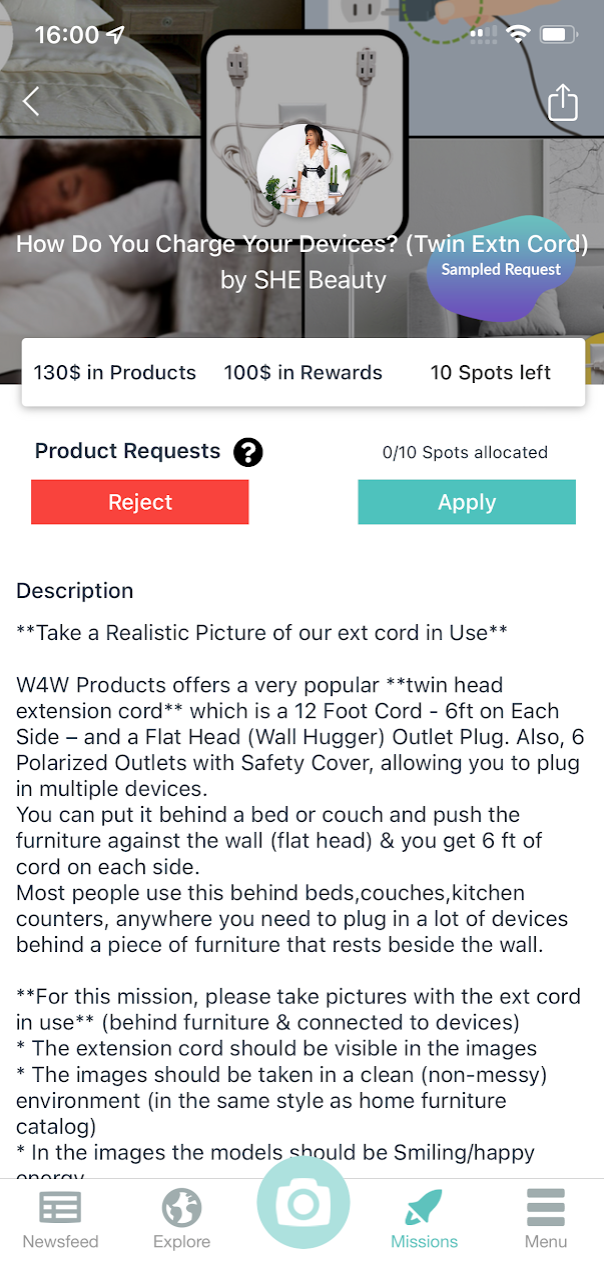 By looking at your profile on Foap, a brand will decide if they want you to take photos of their product. If so, you will get a notification by email with instructions from a brand on how to get their product for free.
Any questions? You can leave them in the comments below.