If you want to add a photo to your album then you need to have a verified account (both email and PayPal should be verified) and follow the steps below:
On Android:
To add a photo to your Foap album you have to:
1. Click on the three lines in the left top corner and then tap on your profile picture
2. Open a photo and then push 3 dots located in a right top corner and choose "Add to album", then choose an album where your photo has to be added.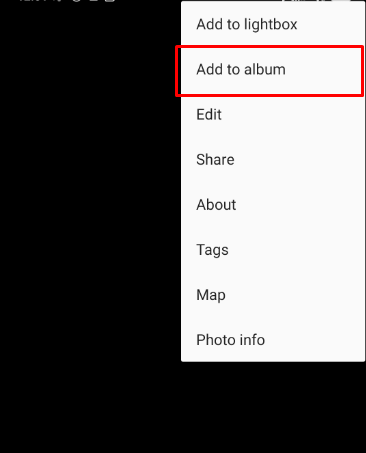 Also you can push an icon located in the middle right under a photo you have opened and it will add it to the album.
On iOS:
Open the album you want to put your photos in and choose "ADD PHOTOS".
If you want to add your photo to your album, open your profile (by clicking your profile picture in the app), open the photo and click on the icon in the middle bottom located under the photo to add it to any album.
Note that people can add your photos to their Foap album without having to buy it (the same way you can add their photos). By adding your photos to their album they increase your chances of selling the photo. Also if someone buys your photo from their album (or their photo from your album), they (you) will get $0.25 and you (they) will get $5, so it's a good business for both sides.
Keep in mind that adding a photo to the album doesn't allow the person who did it to download a photo in the original size as the full size photo is only available for a person who buys a photo.