It's very simple!
1. Go to the main menu by clicking on the three lines in the left top corner (on Android) or bottom right corner (on iOS)
2. Open "Manage photos" section in the app
3. Open a photo you want to tag and you will see an option to "ADD TAGS", choose it and then you can add them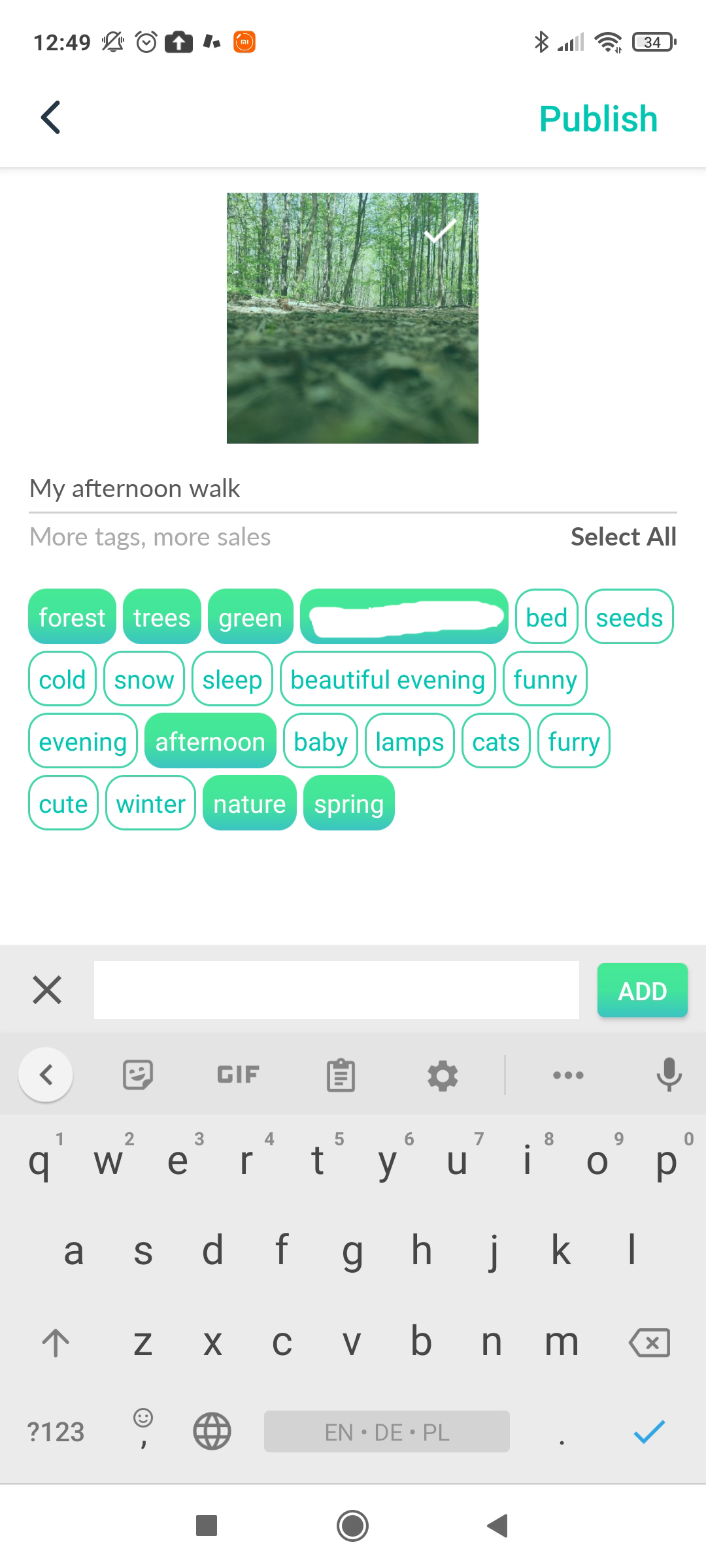 You can also tag multiple photos using the same tags, in order to do that, follow the below instruction:
1) Open the photo in "Manage photos" section and click on "Add tags +" and start typing tags.
2) After each word (tag) add a comma, e.g. it should look like this "dog, car, people, building,".
3) After you've done typing all of the tags, copy all of the tags simply using your phone's text copy feature and click "Add" once you've done. After clicking "Add" all of the tags should be added to the current photo, after that, go to next photo click "Add tags +" and paste the text you've copied and click "Add'. The tags which you've copied from the previous photo will be added to this photo as well.